Refrigerator Repair Bowmanville
To repair your refrigerator immediately, contact First Fix Appliance Repair Bowmanville.
At First Fix Appliance Repair Bowmanville we can repair your commercial and residential refrigerator quickly. We deal with all major brands or models of appliances. Our company provides price affordable repair and maintenance service to our customers.
We are available 7 days a week and 365 days a year. No matter whether it is holiday or weekend, we can repair your refrigerator or other appliance same day without any extra fees.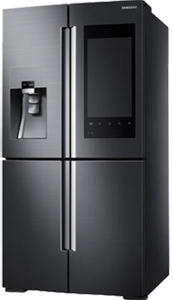 Various Refrigerator Issues
Not Defrosting
Refrigerator ice maker not working
Water is leaking from refrigerator
Making noise
Ice maker overflowing
Runs Constantly
Not cooling
Same-Day Refrigerator Repair
First Fix Appliance Repair Bowmanville provides immediate and same day refrigerator repair services in Bowmanville, Ontario. We are available 24/7 a day and are ready to repair your appliances anytime. We can repair your refrigerator quickly without any additional charges.